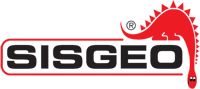 SISGEO S.r.l. was established in 1993 inheriting the abilities of "SIS Geotecnica", leading company in Italy in the geotechnical field. Over the years, SISGEO has distinguished itself among the international excellences thanks to a tight and highly motivated working group, who devoted itself with passion and creativity to design and produce high quality instruments to meet the broader needs in the field of civil engineering.
SISGEO headquarters is in Masate, near Milan, in a two-storey building for a covered area more than 2,000 square meters.
SISGEO S.r.l. specializes in design, manufacture and installation of high-precision measuring instruments for civil and geotechnical engineering applications. SISGEO ranks among the few world manufacturers which produce vibrating wire instruments.