EXPO AREA IS FREE ACCESS!
Join us for the ICGSM 2023 trade fair, a free event where you can discover the latest innovations in the field of geotechnical and structural monitoring. The exhibition is open to the public and admission is free of charge for all visitors. You will have the opportunity to meet with the sponsoring companies and learn more about their products and services.
The exhibition will take place on the following days and times:
Wednesday, May 3rd: 3:00 pm – 6:30 pm
Thursday, May 4th: 8:30 am – 6:30 pm
Friday, May 5th: 8:30 am – 6:00 pm
Download the brochure to share with all your interested colleagues, and spread the word about this exciting event!
Since its introduction in 2014, the International Course on Geotechnical and Structural has been characterized by the adhesion of important companies operating in the field of geotechnical and structural monitoring.
In this new edition we have decided to give even greater emphasis to the exhibition part through the selection of a new location that will allow the establishment of a large exhibition area where our sponsors will be able to present their solutions and instrumentation.
SPONSORSHIP OPPORTUNITIES
As in the previous edition of ICGSM, we have defined three types of sponsor registration: Platinum, Gold and Silver. The aim is to allow different companies to participate in our event and take advantage of this opportunity to further develop their network and promote their business.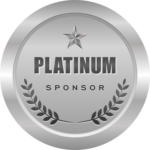 THREE DELEGATE KITS
LARGE SIZE LOGO
PREMIUM EXHIBITION SPACE
TWO DEMO SLOTS
TWO FULL MASTER CLASSES PASS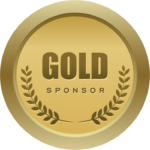 TWO DELEGATE KITS
MEDIUM SIZE LOGO
MEDIUM EXHIBITION SPACE
ONE DEMO SLOT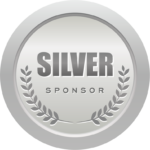 ONE DELEGATE KIT
REGULAR SIZE LOGO
REGULAR EXHIBITION SPACE
TAKE A LOOK AT OUR SPONSOR
CHOOSE YOUR SPACE!
PLATINUM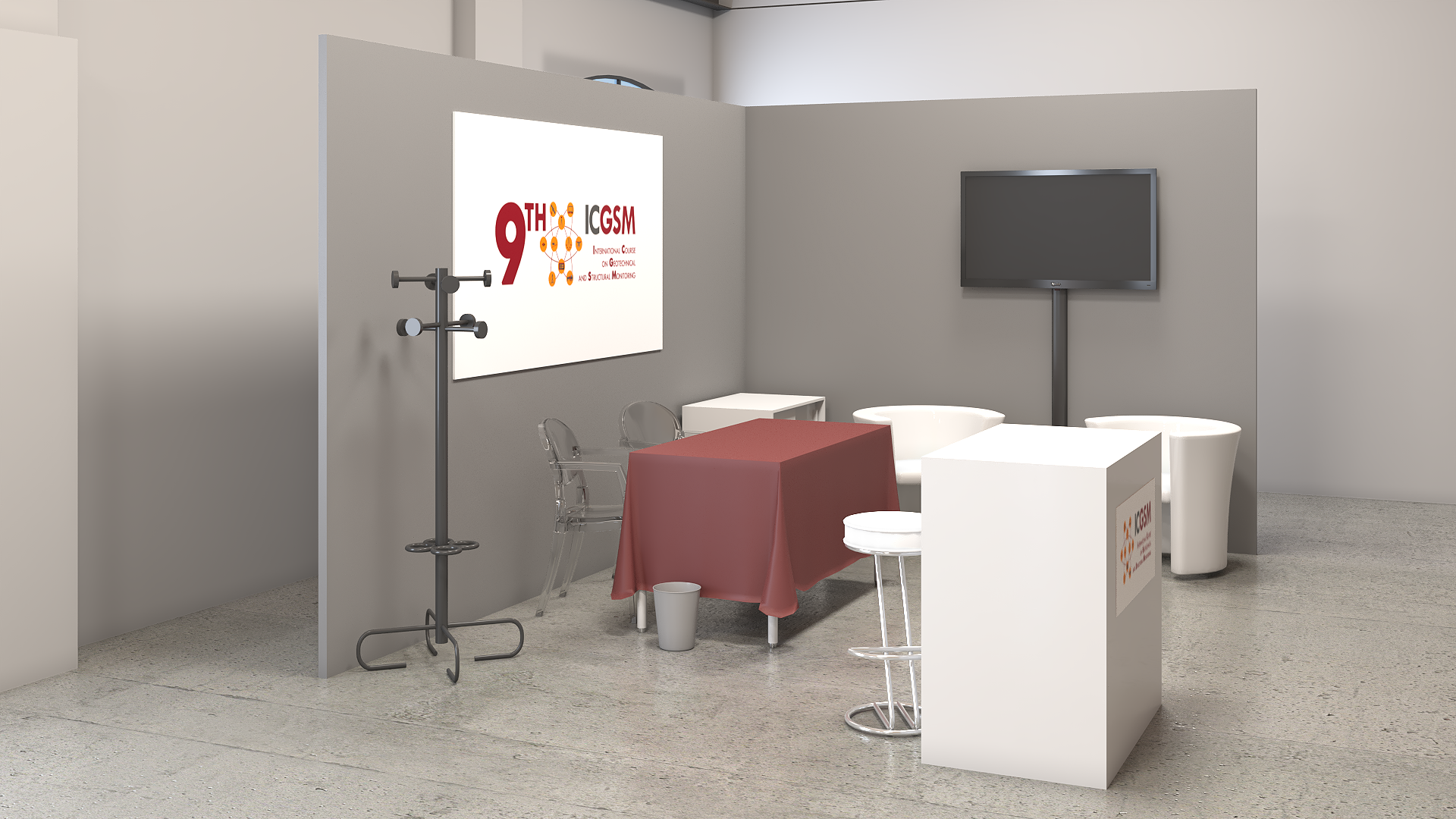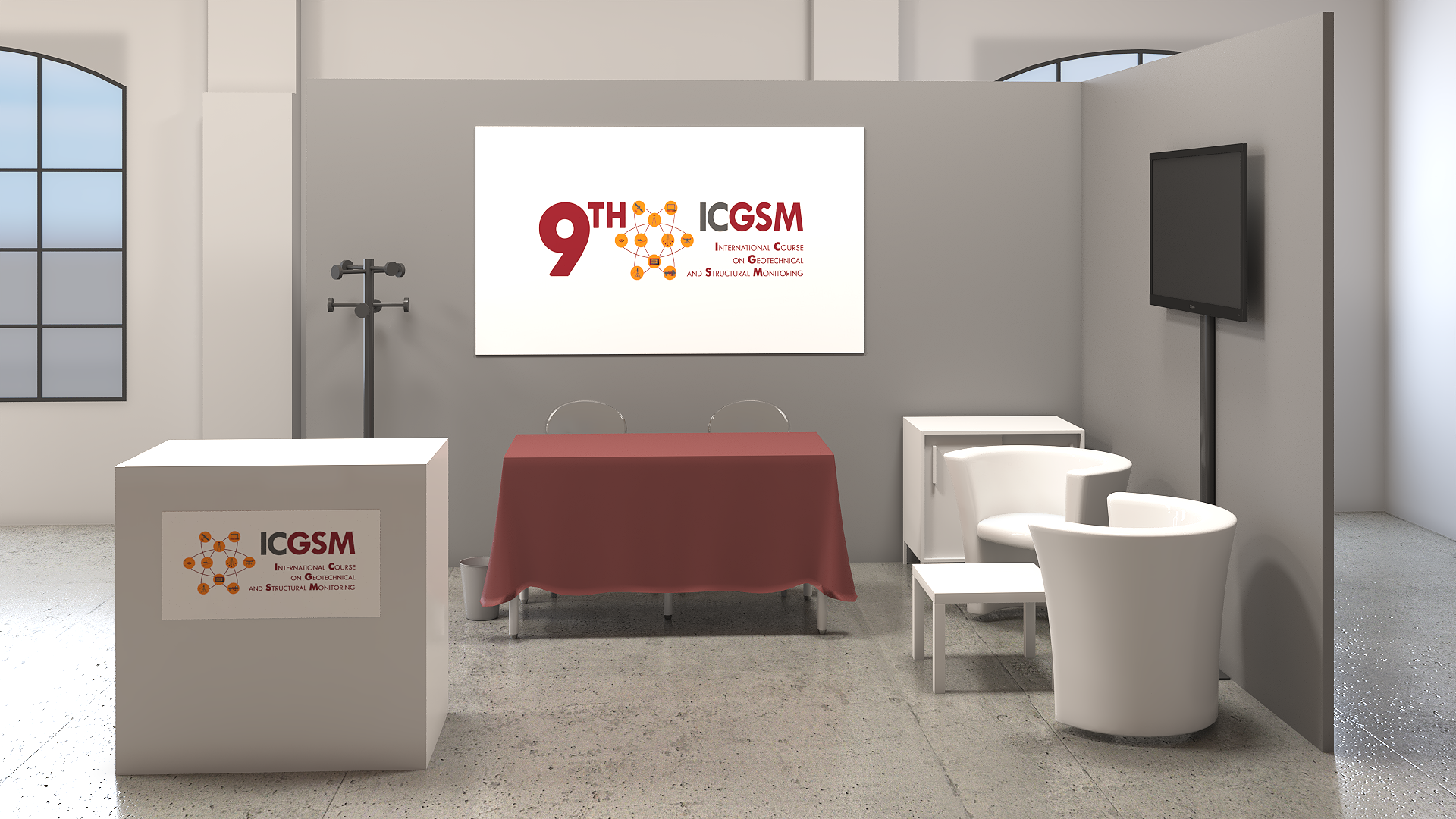 GOLD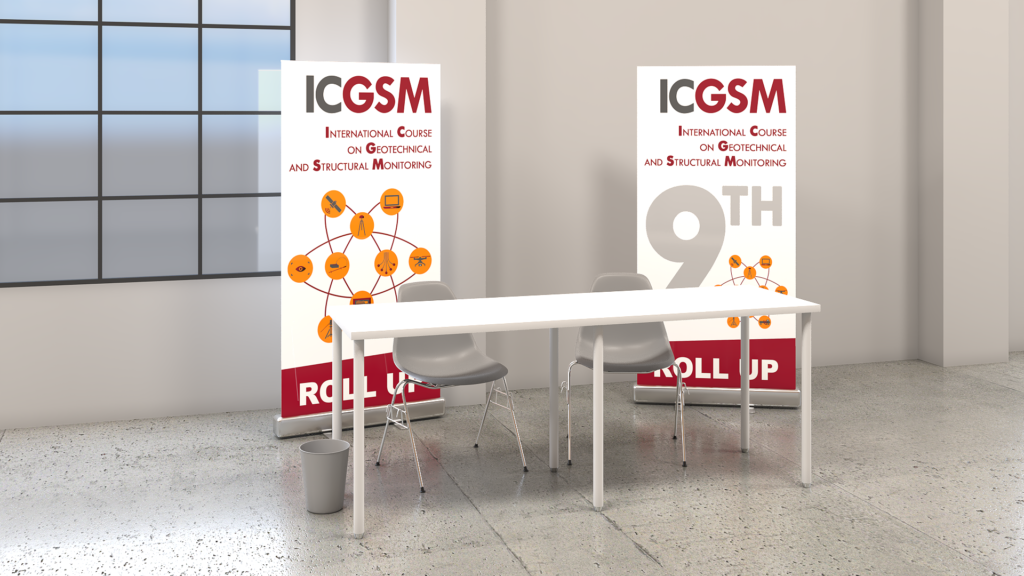 SILVER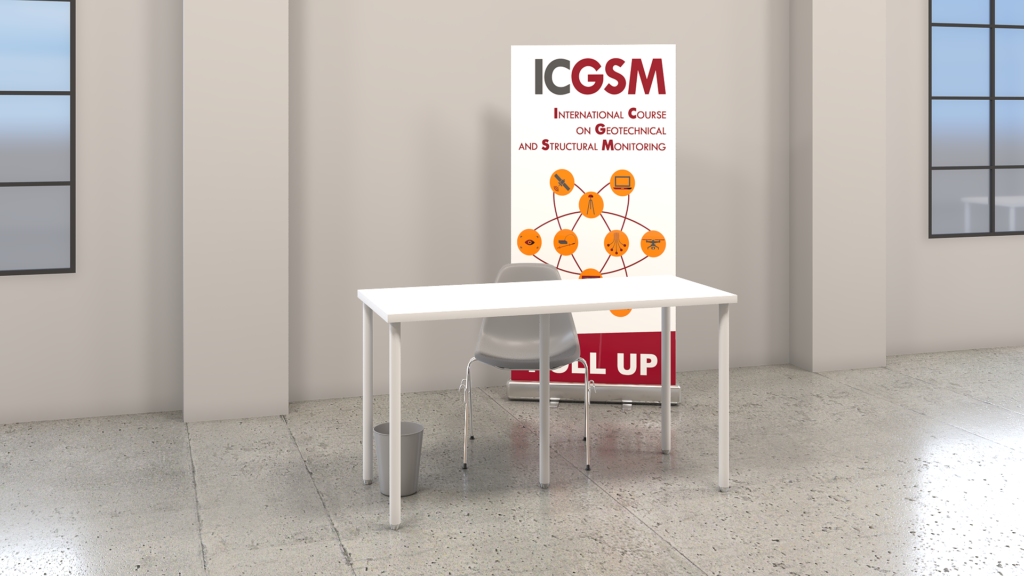 VENUE
EX CARTIERA LATINA
Via Appia Antica, 42 – 00179 Roma RM
The Ex cartiera Latina is located in the Appia Antica Regional Park, between the pine trees of the Caffarella Park and the archaeological remains of ancient Rome. In this suggestive location, the industrial building of the 'ex cartiera Latina' was converted into an exhibition space with two large halls for conferences and trade fairs in 1998.
MORE INFO
We are working for you to have an unforgettable experience at the 9th International Course on Geotechnical and Structural Monitoring. If you need more information about the exhibition opportunities or have any questions and/or doubts, please do not hesitate to send an email at info@geotechnicalmonitoring.com.
Further updates will be available very soon. Stay tuned!
SUBSCRIBE TO OUR NEWSLETTER
NHAZCA S.r.l.
VAT Number: 10711191006
REA: RM-1250972
Share Capital: 40.000 €
Univocal Code: W7YVJK9
Registered Office
Via Vittorio Bachelet, 12
00185 Rome (Italy)
Ph.: (+39) 06 95.065.820
PEC: nhazcasrl@pec.it
E-mail: info@geotechnicalmonitoring.com