REGISTER
SPONSOR REGISTRATIONS TO THE 2023 EDITION ARE CLOSED!
REGISTER AS A SPONSOR
Please find all the information on deadlines, registration fees and payment procedure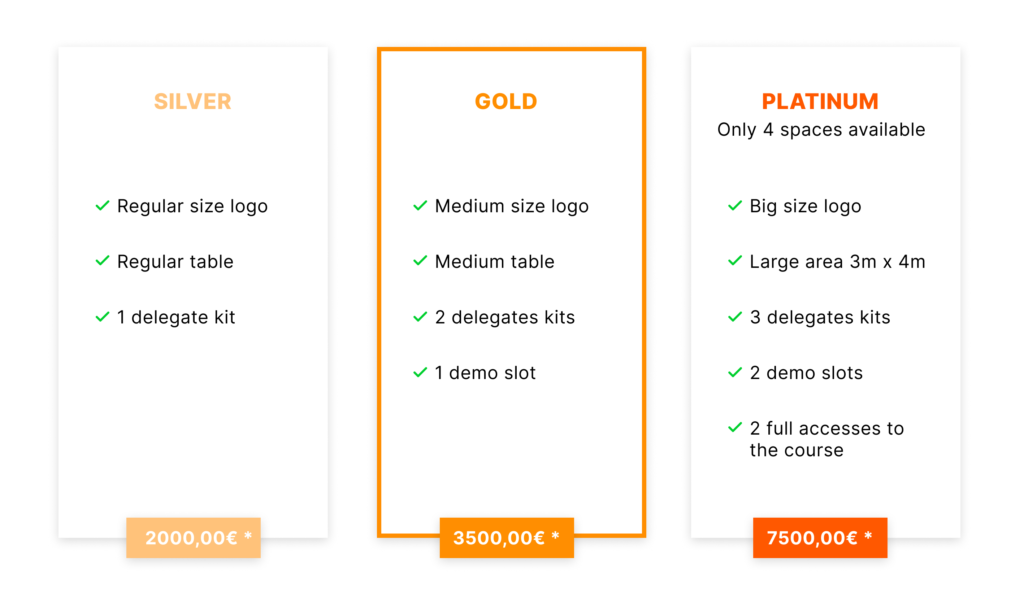 *All prices are VAT not included. Currently 22%
Details
The spaces: Regular table is 1.20m x 0.60m, Medium table is 2.00m x 0.60m, Large area 3.00m x 4.00m in a customizable space;
The delegate kit is the package for the delegates that includes the lunch box, the backpack and gadgets, the first day Field Trip with the Ice Breaker Dinner;
The demo slot is half an hour for technical demonstrations in a reserved space;
The full access to the course allows access to the Master Classes.
Additional options
Delegate Registration (300€*): Exhibitors pass + 1 delegate kit + a chair (maximum one);
Delegate + Ice Breaking Field Trip Registration (450€*): Exhibitors pass + 1 delegate kit + a chair + Ice Breaking Field Trip (maximum one);
Master class pass (750€*): Full access master classes for delegates;
Monitor (350€*): 32-inch monitor + 1 HDMI cable.
CHOOSE YOUR SPACE!
PLATINUM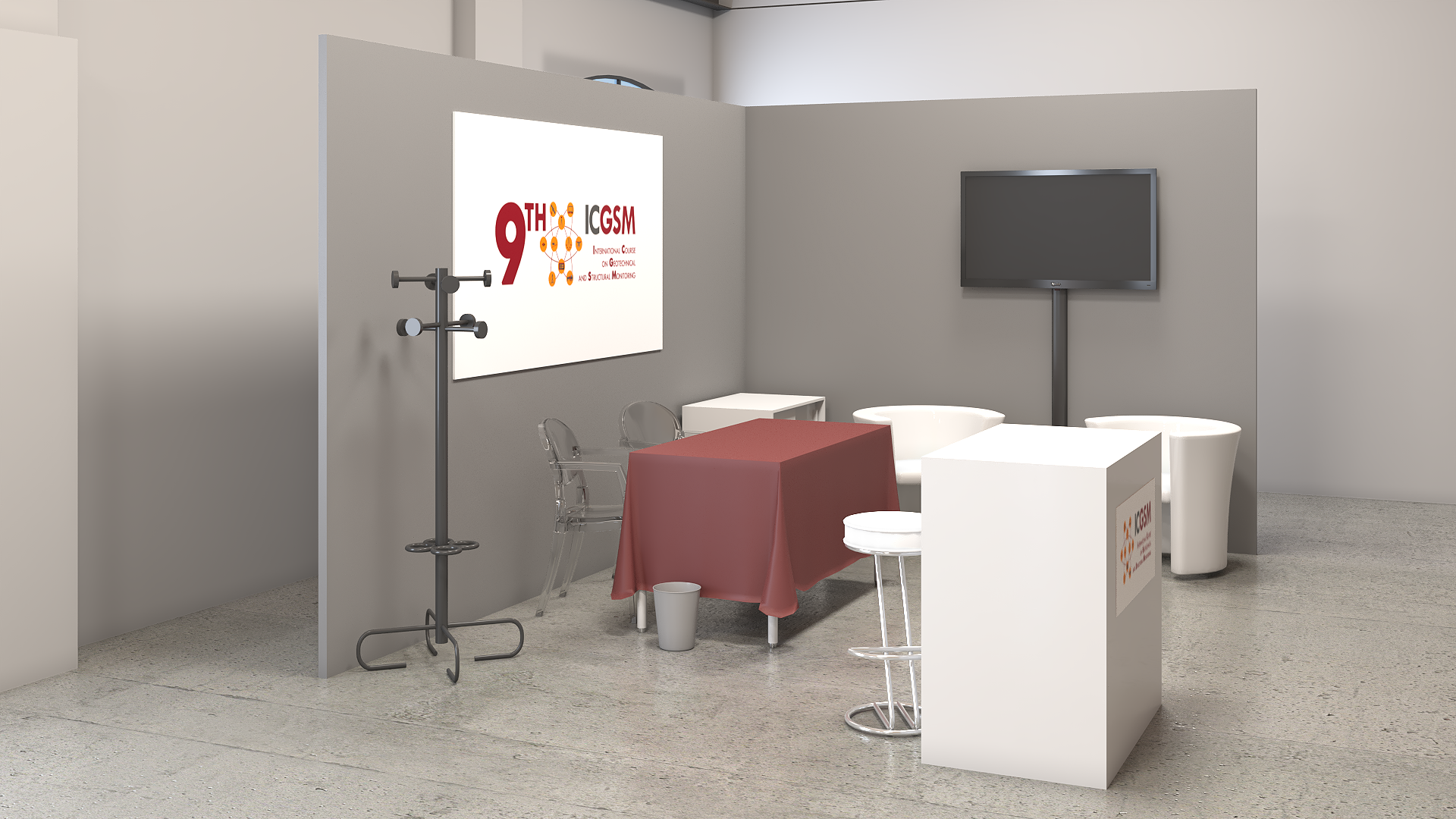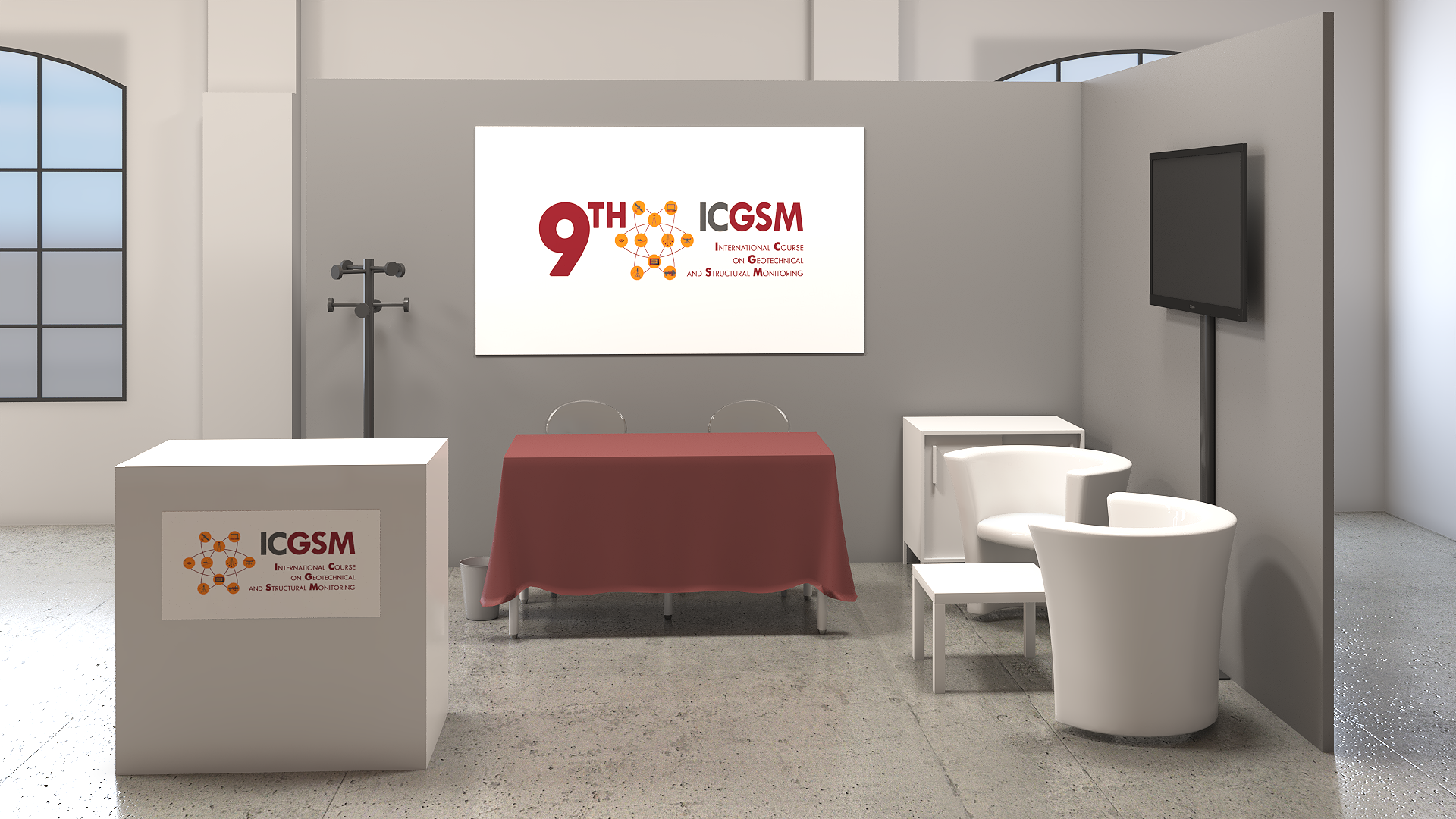 GOLD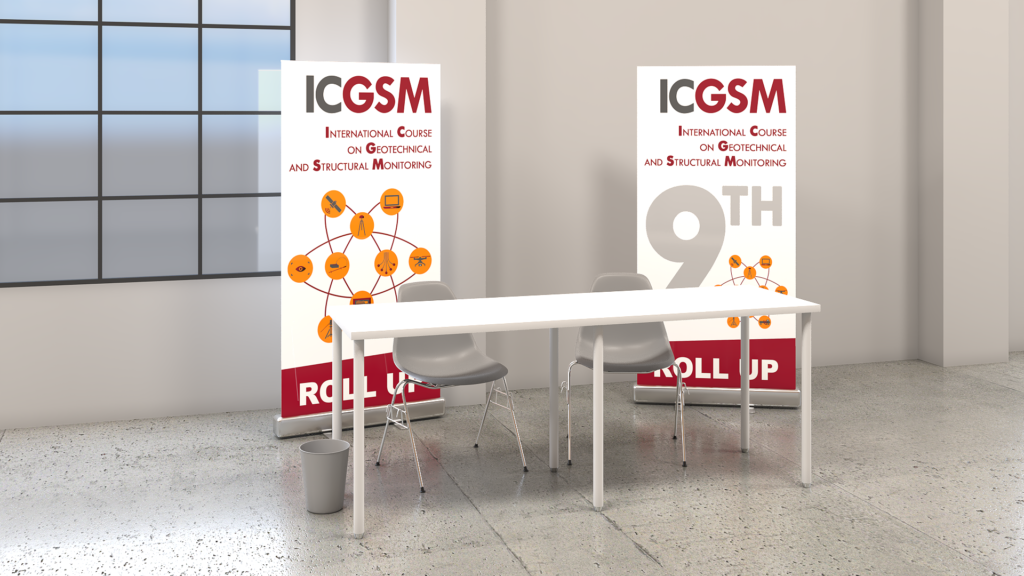 SILVER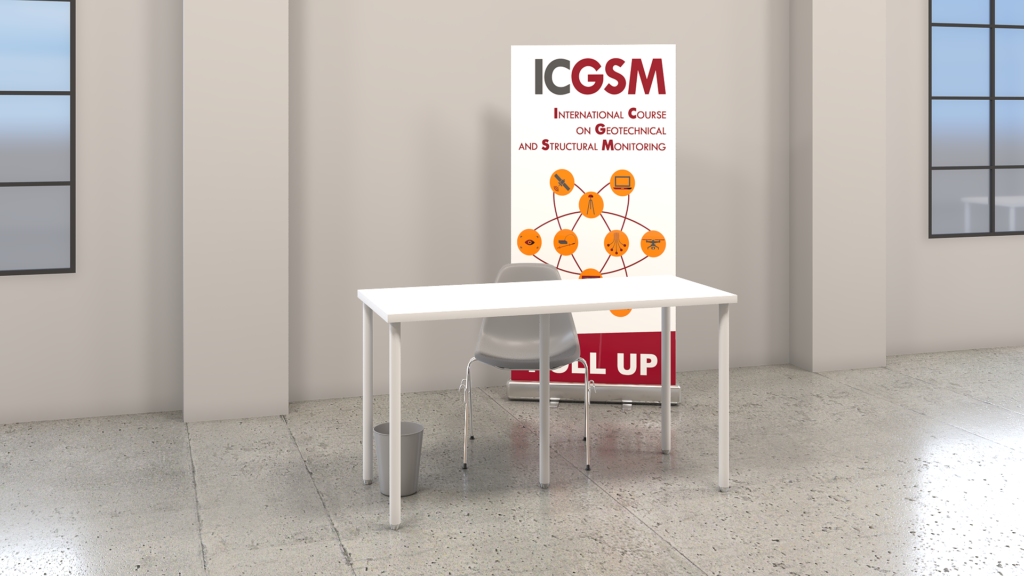 The exhibition space for all the sponsors includes a table with a bordeaux blanket and the possibility of bringing your own rollups.
The space for platinum sponsors can be customized with the required graphics both on the desk and in the forex panels on the walls.
The space for the silver and gold sponsors can be modified by adding other elements such as a monitor specific request.
Any additional requests are not included in the price, please write in the notes on the form.
REGISTRATION FORM IS NOT AVAILABLE
REGISTRATION INFO
PAYMENTS
The registration fee must be paid in Euro (€) by bank transfer. Further instructions will follow the online registration.
Please note that admission to the Expo Area cannot be guaranteed if the payment is not received on or before the 1st of April 2023.
REFUND & CANCELLATION POLICY
If you must cancel, cancellations made prior to the 1st of March 2023 will be entitled to a full refund minus 20% of total amount for the service fee. Cancellations made after the 1st of March 2023 will not be given a refund, however substitutions are allowed.
Please consider that the registration process is not complete until the payment is confirmed by our office.
SUBSCRIBE TO OUR NEWSLETTER
NHAZCA S.r.l.
VAT Number: 10711191006
REA: RM-1250972
Share Capital: 40.000 €
Univocal Code: W7YVJK9
Registered Office
Via Vittorio Bachelet, 12
00185 Rome (Italy)
Ph.: (+39) 06 95.065.820
PEC: nhazcasrl@pec.it
E-mail: info@geotechnicalmonitoring.com