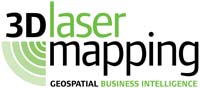 3D Laser Mapping is a world-leading developer of laser scanning solutions and provider of geospatial business intelligence.
Dedicated to making your business a success, our highly experienced technical engineering team works closely with you to deliver high-value and dependable solutions to suit your needs.
Operating globally through offices in the UK, USA, South Africa and Australia, and a network of specialist distributors, we provide dedicated, front-line support to a prestigious and growing list of clients.