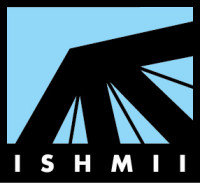 ISHMII – International Society for Structural Health Monitoring of Intelligent Infrastructure, is a non-profit organization of leading structural health monitoring institutions and individuals with a global representation from the applied and theoretical arenas.
The associates range from practitioners, engineers working in the field and in academia, to infrastructure managers as well as students.
The ISHMII aims to enhance the connectivity and information exchange, and increases the awareness of the structural health monitoring disciplines and tools among end users.
All ISHMII associates will benefit of a 10% discount on the course fee. To benefit of the discount please select "Affiliation Discount (– 10%)" on the "Discount" field and specify ISHMII during the online registration: www.geotechnicalmonitoring.com/registration-form-2017.php
Website: www.ishmii.org