Inclinometers
Only one sponsor slot is available!
Master Class on Inclinometers will be held by Erik Mikkelsen: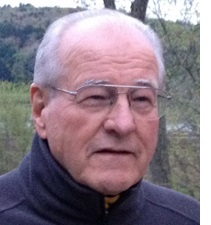 Mr. Mikkelsen is a consulting engineer, a graduate of University of California, Berkeley and a registered civil engineer in Washington and California. He is the owner of GeoMetron, Issaquah, WA, a firm specializing for 18 years in monitoring and interpretation of instrumentation data for earth and rock structures. His worldwide geotechnical engineering experience of 50 years includes investigation, instrumentation monitoring, design and construction for numerous dams, landslide areas, large fills, deep excavations and foundations, bridges, buildings and tunnels. He is especially known for his contribution to inclinometer data management, trouble-shooting and interpretation. He has published several papers on geotechnical instrumentation and regularly gave seminars on inclinometer data analysis and interpretation. He is also known for his advocacy of the fully grouted method of installation of piezometer sensors. Mr. Mikkelsen routinely serves as an instrumentation specialist/advisor to other geo-professionals and the construction industry.
Main Sponsor