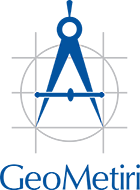 Geometiri is a Belgian company specialized in the monitoring of geotechnical sensor data.
Designed with seamless automation in mind, Geometiri offers a solid platform for geotechnical processing, visualization and alerting.
Based on decades of field experience and developed with the latest visualization technologies, the platform delivers both on speed and usability.
Geometiri combines the ease of a cloud solution with the security of your own private database.