Total Station
Only one sponsor slot is still available!
Master Class on Total Station will be held by Martin Beth: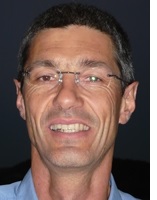 Martin Beth is a geotechnical engineer, and has been working for Soldata Group for more than 15 years, now as the group's Technical Director. Sixense Soldata is a large monitoring and instrumentation service company operating worldwide. Martin's tasks include technical and operational support to complex monitoring sites, instrumentation systems design and general management support, and research and development within the group. Recently Martin has been advising Sixense Soldata branches on many large-scale projects around the world, for example, Crossrail in the UK, Bucharest Metro in Romania, Alaskan Way Viaduct Replacement in the US, and large mining projects in Australia.
Martin is a member of CEN/TC 341/WG1 Task Group 2, which is responsible for drafting European Standards on Geotechnical Monitoring.
Main Sponsor