REGISTER
PARTICIPANT REGISTRATIONS TO THE 2024 EDITION ARE NOW OPEN!
REGISTER AS A PARTICIPANT
Please find all the information on deadlines, registration fees and payment procedure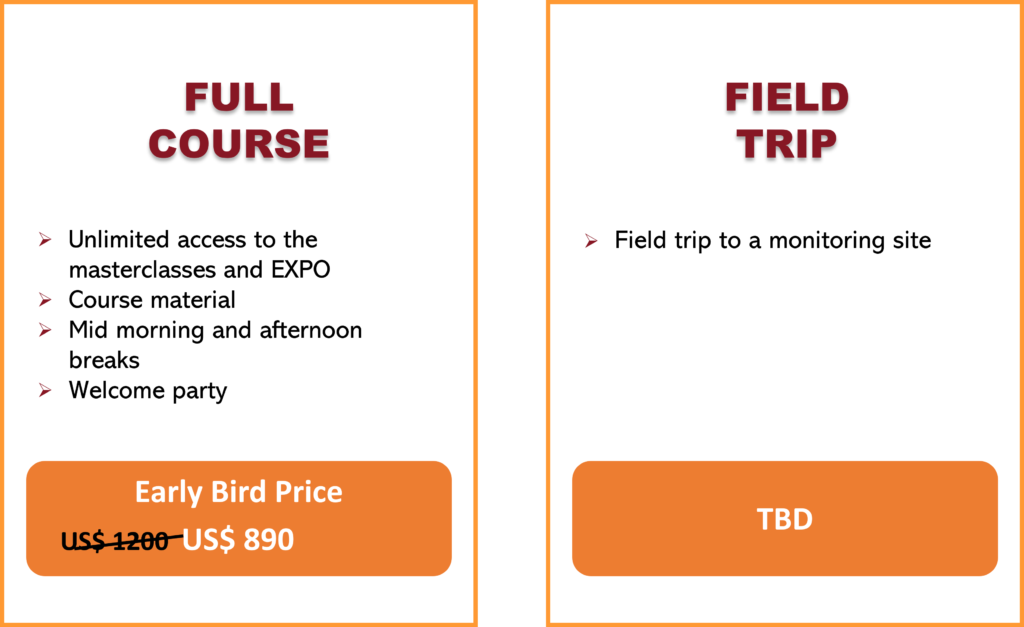 *Processing fees excluded
Additional options
Additional options for participants related needs will be available soon.
REGISTRATION INFO
PAYMENTS
The registration fee must be paid in USD by credit card or different payment method available in the registration form.
Please note that registration to the event is not guaranteed until the payment is finalized.
REFUND & CANCELLATION POLICY
Cancellations made before 1st March 2024 will be entitled to a full refund minus 20% of total amount for the service fee.
Cancellations made after 1st March 2024 will not be given a refund, however substitutions are allowed.
SUBSCRIBE TO OUR NEWSLETTER
NHAZCA S.r.l.
VAT Number: 10711191006
REA: RM-1250972
Share Capital: 40.000 €
Univocal Code: W7YVJK9
Registered Office
Via Vittorio Bachelet, 12
00185 Rome (Italy)
Ph.: (+39) 06 95.065.820
PEC: nhazcasrl@pec.it
E-mail: info@geotechnicalmonitoring.com