All of us are aware that field experience is fundamental to cement the knowledges acquired during every training.
As a consequence, we are delighted to offer to our course's participants an amazing selection of interesting field trips in Central Italy. The first field trip in Rome (Metro C construction site) will be organized just before the start of the main course and it will be the occasion to welcome the course's participants in an icebreaking party. The other two field trip will be organized following the main class and will represent an amazing occasion to explore a highway construction site near Perugia and a field laboratory where monitoring systems are studied, tested and improved.
ICGSM 2022 – FIELD TRIP
14 June 2022
Field trip in Rome & Icebreaker Event (welcome party)
17 June 2022
Field Trip in Valfabbrica (Perugia – Italy)
18 June 2022
Field Trip in Acuto (Frosinone – Italy)
FIELD TRIP: METRO C LINE T3 CONSTRUCTION SITE (ROME)
14th JUNE 2022
MONITORING THE SAFEGUARD OF ANCIENT MONUMENTS
The visit will focus on the role of geotechnical and structural monitoring during the construction of the new underground line that passes under most of the famous monuments in the center of Rome, such as the Colosseum, the Basilica of Maxentius, the area of the Imperial Forums, the Temple of Venus and many others. In particular, it will be possible to visit the construction site of the new "Fori Imperiali" station where a complex interaction between monuments, existing underground line and new line required the design, installation and management of a complex monitoring system for the safety of the monuments and of the existing structures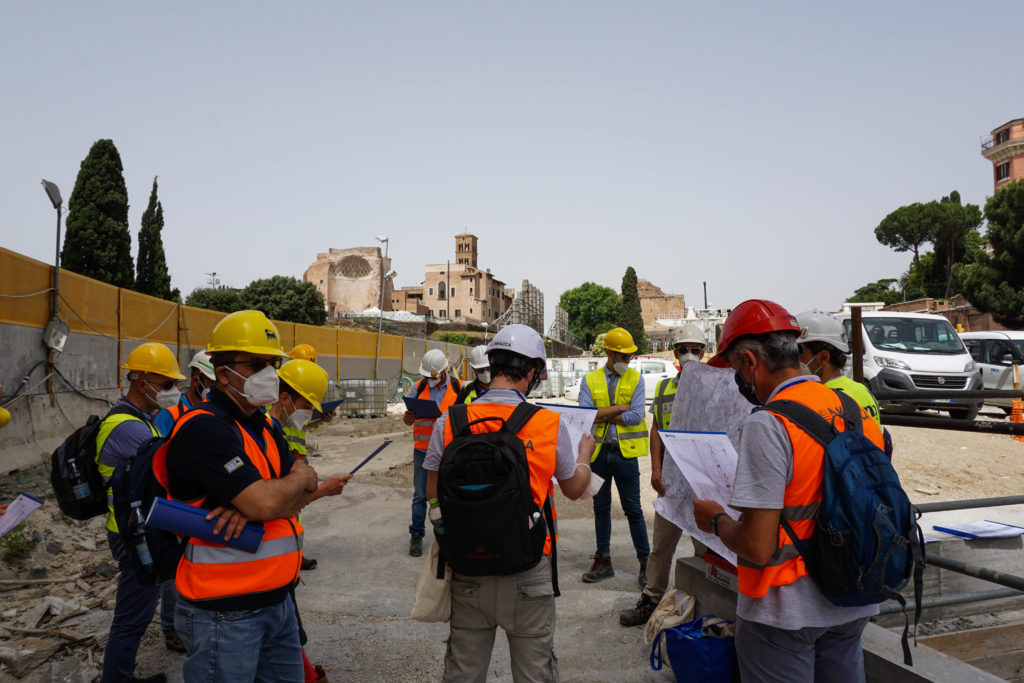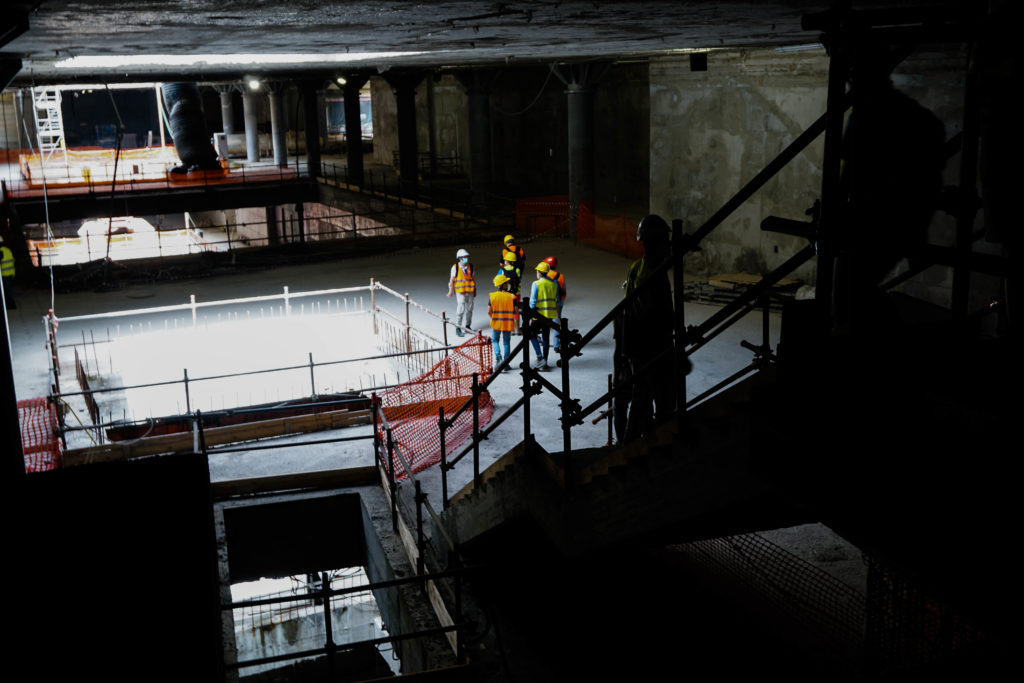 FIELD TRIP: PERUGIA-ANCONA HIGHWAY CONSTRUCTION SITE (VALFABBRICA – PG)
17th JUNE 2022
The visit will focus on the role of geotechnical and structural monitoring during the construction of new linear infrastructures (tunnels and bridges) near Perugia in the Central Italy. Construction works are being performed by RTI Donati in a challenging and fascinating hilly landscape in the Italian countryside. Participants will have the great opportunity to visit the construction site and appreciate the installation and management of a complex monitoring system that includes conventional instruments and more recent technologies (SAR Interferometry, Photomonitoring).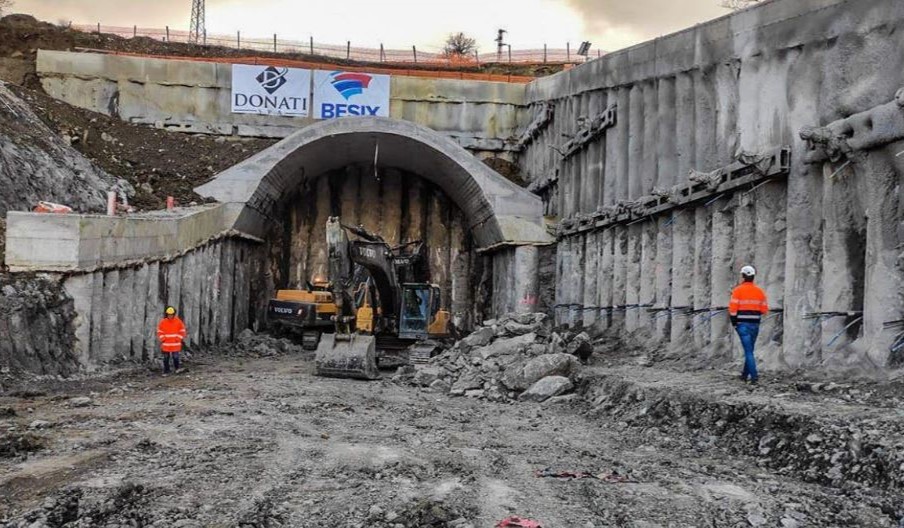 FIELD TRIP: ACUTO FIELD LABORATORY (FR)
18th JUNE 2022
The field trip will be dedicated to visit the Acuto Field Laboratory (central Italy) located in an abandoned quarry and managed since 2016 by the CERI Research Centre for Geological Risks and the Earth Sciences Department of "Sapienza" University of Rome. In the Acuto Field Laboratory, a multi-parametric monitoring system, including environmental, geotechnical, geophysical, and remote sensing devices, is devoted to evaluating the influence of external stressors on short- to long-term stability of the intensely jointed rock wall and to detecting precursors of rock failure by means of microacustic and microseismic sensors. The detection of permanent changes in physical and mechanical parameters represents an important target to mitigate the related landslide risk as it can potentially lead rock masses to failure, especially when infrastructures are involved.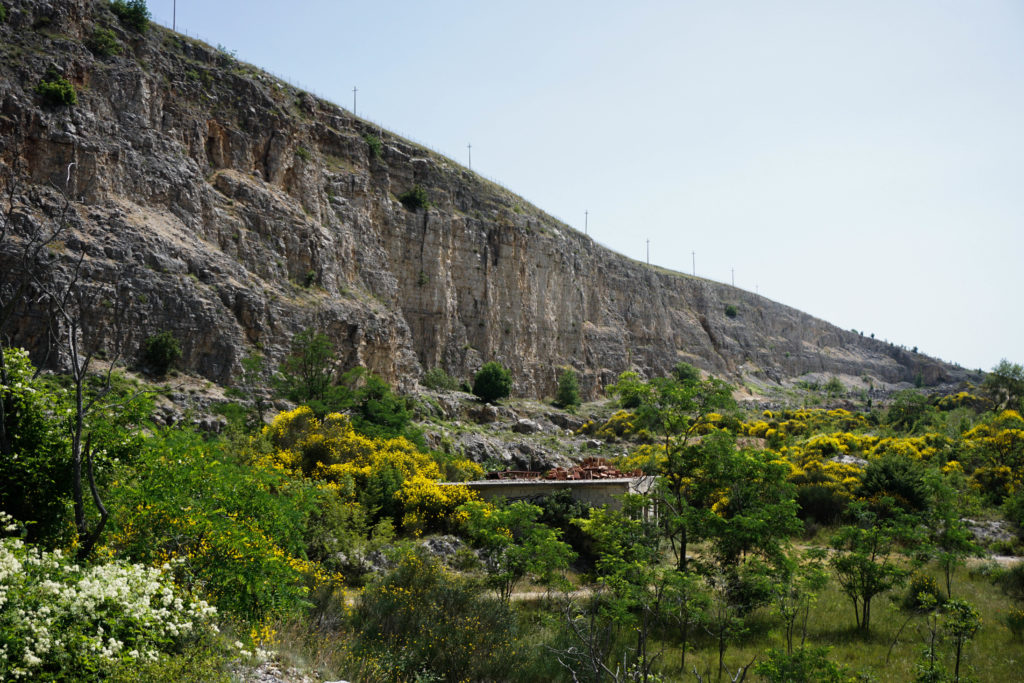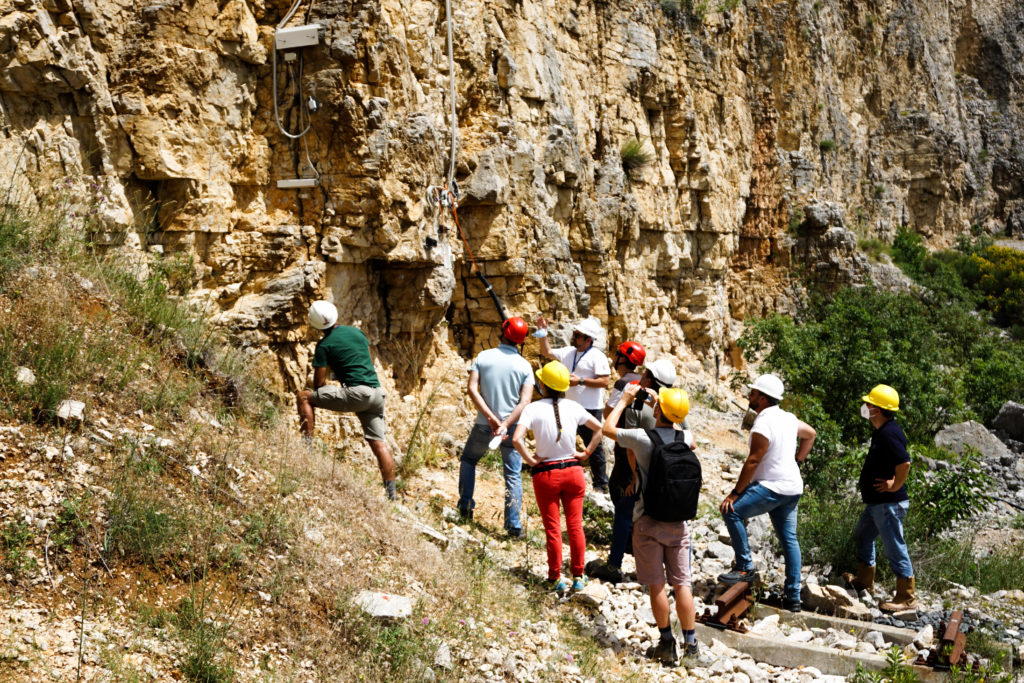 MORE INFO
We are working for you to have an unforgettable experience at the 8th International Course on Geotechnical and Structural Monitoring. If you need more information about the course or field trips or have any questions and/or doubts, please do not hesitate to send an email at info@geotechnicalmonitoring.com.
Further updates will be available very soon. Stay tuned!
ABOUT NHAZCA
NHAZCA (Natural HAZards Control and Assessment), Startup Company of Sapienza University of Rome, is a international leader in the analysis and monitoring of natural hazards and large infrastructures for the management and mitigation of risks.
NHAZCA is strongly characterized by a highly integrated and motivated team which contributes to its success and growth over time. Our team consists of enthusiasts geologists, engineers, project managers, and technicians coming both from private and academic world, also benefiting from a world-class network. Since our foundation, our team has been growing extensively and our ambition is to continue to develop new solutions and services while expanding our geographic footprint. Each employee is a specialist in his or her field.
Thanks to the high technical and scientific expertise of its team and to the support of excellent scientific and commercial partners, NHAZCA organizes specialized training activities, with courses both at national and international level, with the aim to provide to end-users the necessary background about the latest innovations in the field of geotechnical and structural monitoring and in the analysis of natural hazards for risk mitigation purposes.
SUBSCRIBE TO OUR NEWSLETTER